Invest in Your Home - Contemporary Style
By Jim (15/08/2016)
It's part two of the 'Invest In Your Home' series! Last time we talked about Vintage Style, and what better way to follow that up than by covering contemporary style? Yes, chalk paint and bunting aren't for everybody - many prefer the modern approach, and so here's some ideas to get you started if that's your bag….
1. Inspiration

Book:
"Contemporary Houses (Home Series)"
by Alexandra Druesne & Jo Pauwels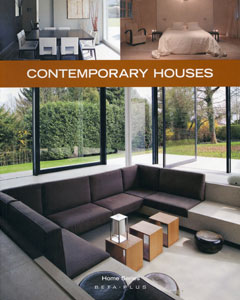 Part of a collection of books which examine all manner of styles and decor, this volume is packed with high-quality photos that will spark off loads of ideas for your home. And if you like it there are 29 more in the series!

See Also:

"The Scandinavian Home"
by Lars Bolander & Heather Smith MacIsaac
"100 Contemporary Houses"
by Philip Jodidio
"The Creative Family Home"
by Ashlyn Gibson
"Plain Simple Useful"
by Sir Terence Conran

NB: There are also many 'sourcebooks' for modern design, but they tend to be both expensive and focussed specifically on an audience of interior designers - we decided to give suggestions
with a more accessible approach!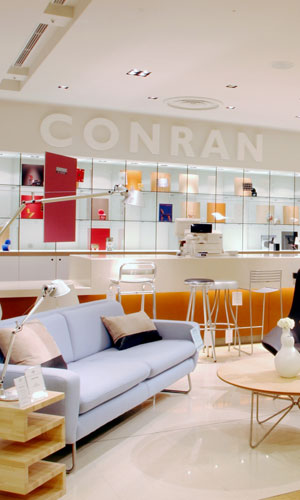 Shops:
There are lots of online places to shop for modern furnishings and objets d'art, but we've picked out a few, arranged by price to help you budget!

Top-Of-The Range
The Conran Shop
https://www.conranshop.co.uk

Made In Design
www.madeindesign.co.uk

Nest
www.nest.co.uk

Mid-Range
Muji
www.muji.eu

IKEA
www.ikea.com

Budget
TK Maxx
http://www.tkmaxx.com

Dunelm Mill
www.dunelm.com




2. Colours and Materials

There are several features which have emerged in recent years as typifying 'contemporary' design - the general trend is towards no-frills, sleek, practical design!

Materials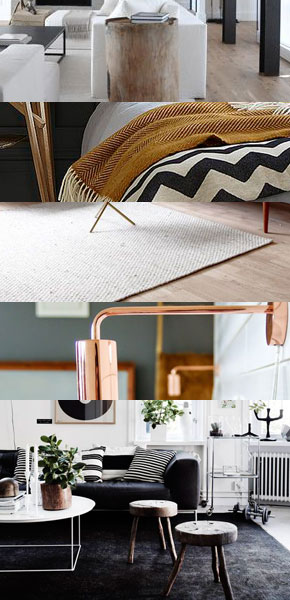 Wood - unpainted, and usually finished with wax or oil rather than varnish to give it a natural look. The wood is usually light coloured like pine, especially in Scandinavian designs, as it is the most common wood in the region.


Fabrics - Contemporary design features natural, rugged, fabrics like woven cotton or wool. They can be plain or with simple geometric designs, used for throws and rugs, which brings us to…


Hardfloor - Whether it is wood, vinyl or laminate, the modern certainly tends towards hard floor rather than carpet. However, nearly all the designs we found feature prominent area rugs to add comfort and style - just in case you need one for your own plans, we'd like to remind you that any remnant on our site can be made into just such a rug!


Metal - Remember industrial style from the last blog? Metal was a favourite of that school, and there is a similar aesthetic here, but rather than being bare and rusty, the metal in contemporary design tends towards being either shiny - copper accents and stainless-steel - or a chic matte finish.

Colour

Most contemporary designers favour lots of white space and muted tones like greys making up the bulk of furnishings and fittings, with one of two bright colour 'splashes'.

Yellow and turquoise are present in Scandinavian style whereas the Japanese style gets accents of lush green from houseplants (see below).

The aforementioned wood will also help break up the white spaces, adding a welcome natural element to a stark colour-scheme. There is also a rising trend for 'high contrast' spaces, using white and black to create various exciting effects.

NB: We wrote more on this method in a previous blog!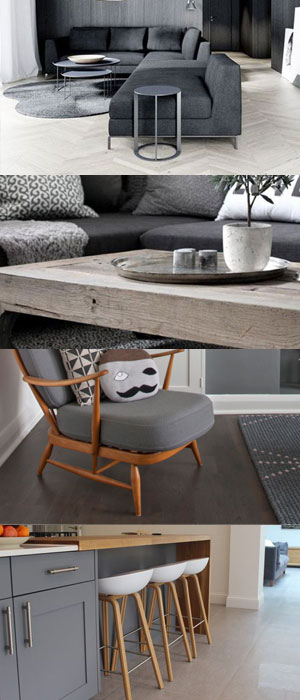 3. Furniture

Like colour, furniture in the contemporary style is similarly understated - but that doesn't mean it can't be stylish and unique! In fact understatement is a strength, as it gives other elements a chance to shine (see decorations, below).


Sofas - Keeping A Low Profile

As open plan has become more popular, furniture is usually chosen with this in mind - in the contemporary school, most items including cabinets chairs, beds and sofas, are kept quite low to the ground, so as not to break up the space too much. This is an especially prominent feature of the 'loft' style. The only exception to this seems to be bar stools (see below).


Coffee Table - The Centrepiece

Move over TV! One interesting thing about contemporary design is that, whereas for the previous two decades, the omnipresent TV screen has been the 'feature' of a room, now with our myriad handheld devices its dominance is being threatened. With that comes the possibility (the hope, perhaps) that the coffee table, with its promise of a friendly chat, will become the focus of the front room once again.
Whether or not that is just wishful thinking (the current trend for 80-inch 4K screens suggests it might be), every contemporary set up we've seen has coffee tables, so we have no hesitation in recommending them!


Chairs - Wood You Like A Seat?

As we mentioned before, wood is a key component for the modern look - once again following the Scandinavian blue-print, there is a movement away from fully upholstered furniture towards wooden-frame chairs with cushions and throws.
There is in fact a throwback here to the 1960s and 70s, which were similarly influenced by Scandinavian designers like the Danish Finn Juhl and Hans Wegner.
Also, tall stools - to go by the breakfast bar if you have one - are definitely in vogue!




4. Decorations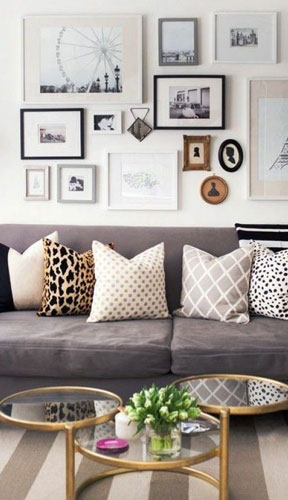 It may be slightly reserved, but contemporary style is no slouch when it comes to decoration! You have your layout, you have your furniture...now time to populate your space…

Frames and Wall Prints
Simple frames with lively photos or prints work best in the contemporary style - there are some who go all out for 'photo walls' and spend time finding the very best arrangements. Occasionally you might like to drop in a more elaborate frame to stand out, as in this picture:

Cushions
Like the throws and rugs mentioned above, cushions serve a dual purpose for both comfort and style. Matching sets are always good but there are also great examples of how to mix-and-match your cushions, each one being unique and yet still complimenting the overall style.

Angle-Poise Lamps
There is nothing more stylish than a stainless-steel angle-poise - and thankfully they are useful for nearly every room!

Floating Shelves
Floating shelves, with no visible brackets, nails or screws, fit right in with the ultra-clean aesthetic of the modern interior - they look great, and if you are feeling handy, they're not difficult to build!


That should be enough to be getting on with - and remember, these are only guidelines - you can take whatever you want from here and make your own style! Here's one last link to give you some more insight into popular design styles, and if you need stylish, contemporary carpet (or indeed rugs) to compliment your home, we're always here to help!


Tweet