Checked & Tartan Carpets
Checks and tartan are classic patterns that will forever be timeless. Bringing a sense of warmth and interest to space, they look particularly great wall to wall in living rooms and dining rooms, while making a statement in smaller spaces such as hallways and stairs.
Our luxury checked carpets come in a wide range of colour palettes and styles, from traditional Black Watch tartan and houndstooth through to modern plaids, tattersall and gingham.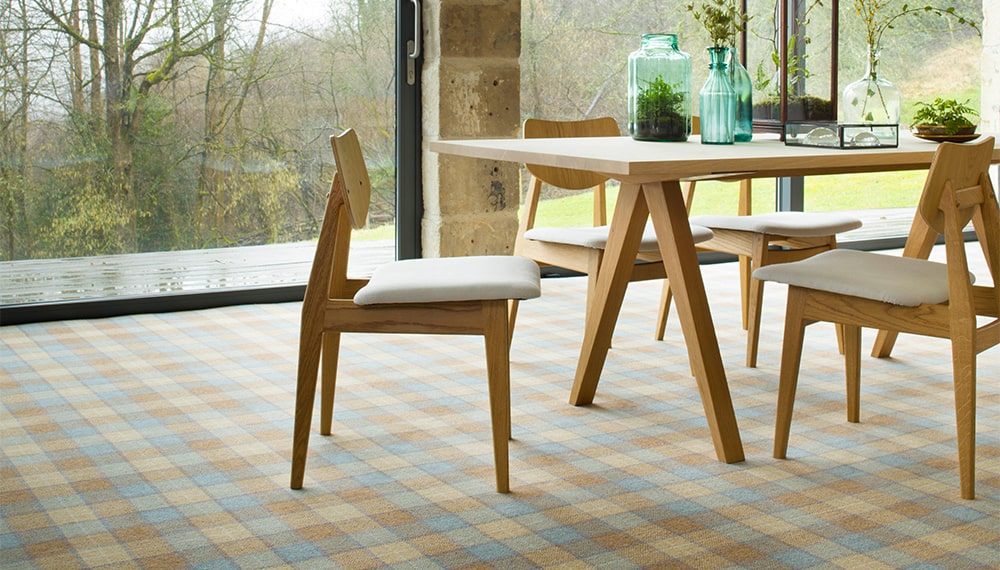 Brintons Abbotsford Heather Kilgour
Brintons Abbotsford Heather Kilgour