3 ways to incorporate Tranquil Dawn into your bedroom décor
By Sandra Humble - (25/10/2019)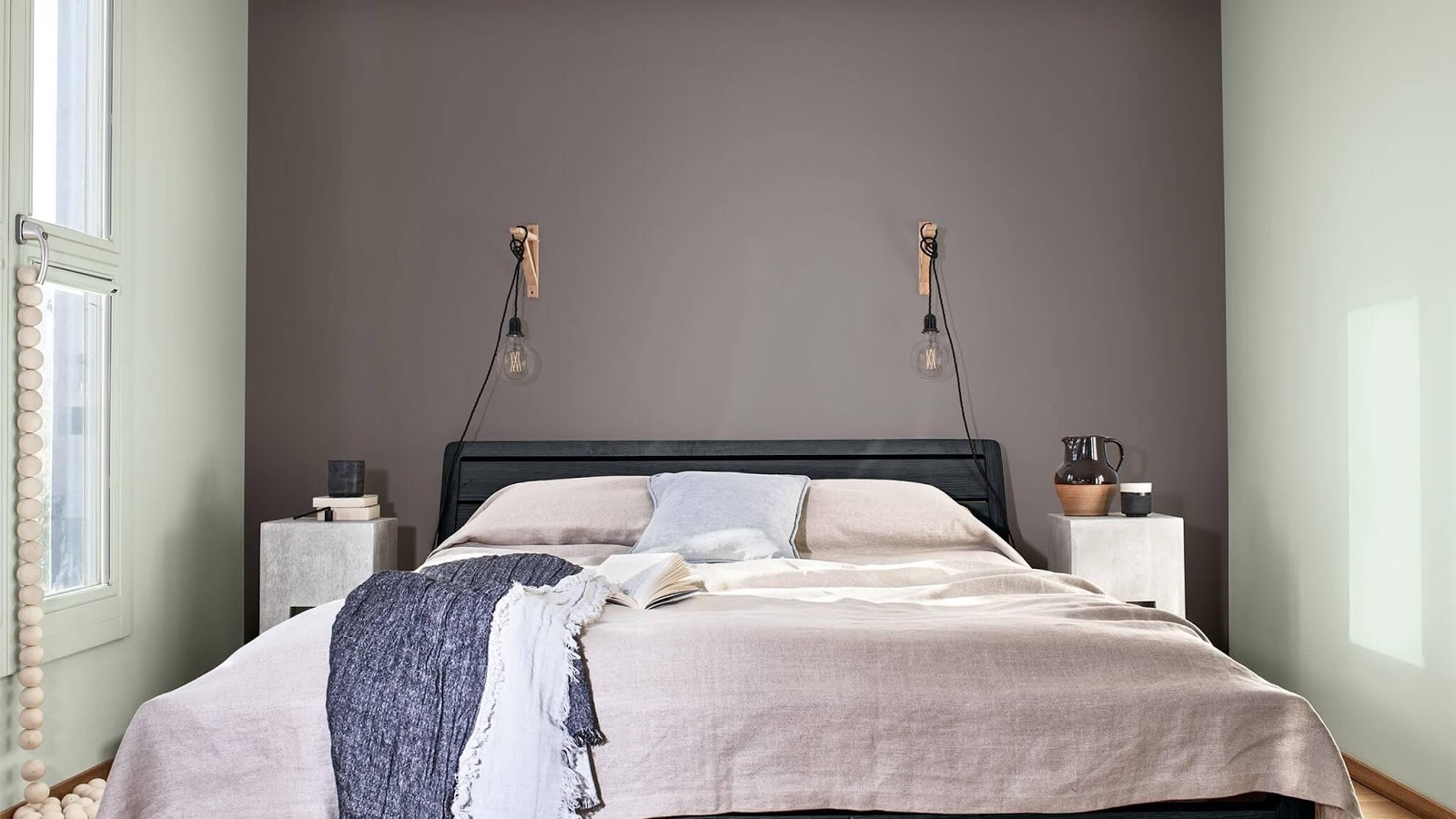 ©Dulux
Sandra Humble is the Managing Director of Linthorpe Beds and considers herself a bold and fearless guru of style when it comes to interior décor. Here, she discusses how you can incorporate Tranquil Dawn, Dulux's Colour of the Year 2020, into your bedroom.
Each year, a team of designers and trend forecasters pick their favourite Dulux paint colour set to be the shade of the upcoming year. Last year, a warm amber tone called Spiced Honey was chosen as the colour for 2019. This year, Dulux have announced that Tranquil Dawn, a soft mint green with mushroom undertones, will be 2020's Colour of the Year.
The light pastel colour was inspired by the morning sky and aims to invoke a sense of calm and order, which makes it perfect for the bedroom. Below, I'll be going through some of the ways you can incorporate Tranquil Dawn into your own bedroom for a calm and comforting space to help you drift off each night.
Opt for art deco
There's a rich, luxurious feel about this colour, which means it looks great paired with soft, plush fabrics like velvet. So, it works really well as part of an overall art-deco look.
Consider going for a two-toned wall using Tranquil Dawn and a complementary colour like lavender, pale pink, pale blue or beige. Or, if your paint skills are up to it, use masking tape to mark out an art-deco diamond design. The geometric pattern will look great with this trend and the calming colours will help to create the perfect sleeping atmosphere.
Then, opt for luxurious furnishings, like velvet headboards, bedframes and chairs in the minty hue of Tranquil Dawn. For tables, wardrobes, flooring and rugs, look for a neutral tone like white or brown to avoid overusing the colour. Velvet carpets will add a soft, lavish feel to your floors, which is perfect for inviting art deco into your home.
As for bedding, you could go for Tranquil Dawn bedding and add pink or blue cushions and blankets. But I'd recommend going for neutral white bedding and accessorising with a mixture of different coloured accessories. So, add a Tranquil Dawn throw and a couple of cushions in the hue along with a couple more in your complimentary tone.
Copper and gold tones also work really well with this look, so consider copper coloured lamps and vases to add to the lavish style.
Get back to nature
The green and mushroom tones of Tranquil Dawn mean the colour works really well with natural elements. So, you could paint each wall in the hue, and embellish it with furnishings made from natural materials.
You could opt for a wooden oak bedframe and wooden flooring. For a cosier feel, you can get bedframes which incorporate both oak and fabric in their design to give you the best of both worlds. Then match your bed to some oak wardrobes and a dressing table to really pull the whole look together.
Using oak furniture gives you more freedom with your bedding and accessories, so you could consider Tranquil Dawn bedding with cream scatter cushions and throws. Adding some houseplants will enhance the natural look of the room and will really bring out the minty hue of your focus colour. Then, you can incorporate extra natural materials by accessorising with wicker baskets, a jute, sisal or seagrass rug, and stone vases and lamp bases.
Energize your space
The beauty of Tranquil Dawn is its versatility, and Dulux recommends that the colour can also be paired with darker, earthy colours like mustard, rust, forest green and grey for a more energising space. This look can work great in children's bedrooms, as the bold colours add a more playful twist, while the Tranquil Dawn maintains the delicate calming effect.
So, pick a bright, base colour like orange, navy or yellow for your walls and use Tranquil Dawn as an accessory colour to paint stripes or shapes on an accent wall. White bedframes and wardrobes will perfectly balance the vibrant hues of your walls, and you can keep things bright and colourful with bold bedding, cushions, throws and maybe even a chair or bean bag. Then, finish the look off with a subtle hint of Tranquil Dawn in your blinds, curtains and rug. Try to keep carpets a neutral beige colour to avoid overwhelming the whole room.
Tranquil Dawn is an incredibly versatile colour that lends itself to so many looks. Whether you're after something luxurious, calming or playful, the tips in this guide will help you expertly incorporate Tranquil Dawn into your bedroom décor.