Our 6 Favourite Carpet Brands
By Jim (25/07/2016)
We pride ourselves on only supplying from leading carpet brands - but how do you define a 'leading brand'? And what does it mean for our customers? Well, to prove that it's not just hot air and marketing babble, we've compiled this little list of our top carpet manufacturers, and why we like them so much!

NB: You may notice that we do stock other great brands like Manx, Brockway and Intercontinental Trading which don't appear on this list - that doesn't mean they are any lower quality! They are all brilliant, but we have fewer products in stock from them at this time, so we'll leave them to another time.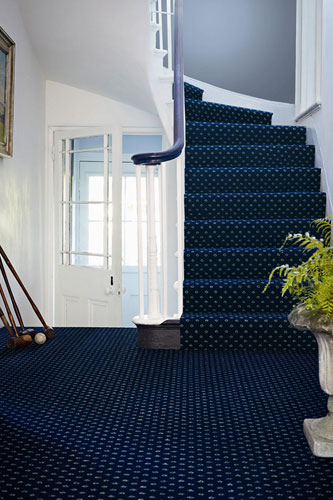 1. Brintons
In their own words:

"A luxurious, wool-rich Brintons carpet for the home is the perfect starting point"

Why?
Wonderfully Woven...
A few weeks ago we sang the praises of woven carpet, it's durability, prestige and longevity - all Brintons carpets are woven and their expertise in the area means that they can deliver not only the baseline advantages but also incredible patterns, colours and styles as well!

...And Woolly Too!
According to Tim Booth, marketing manager of the British Wool Marketing Board, the fleece of 1 in every 9 sheep in the UK goes into Brinton's carpets. That means that they have a guarantee of high quality wool, are supporting British industry and taking advantage of a fantastic sustainable resource! Which leads us to...

Environment and Ethics
Brintons have a comprehensive long-term environmental strategy, and are part of several initiatives to promote sustainability in manufacture, not only in their own company but others too. So their carpets aren't just great for your home, they're great for the environment too!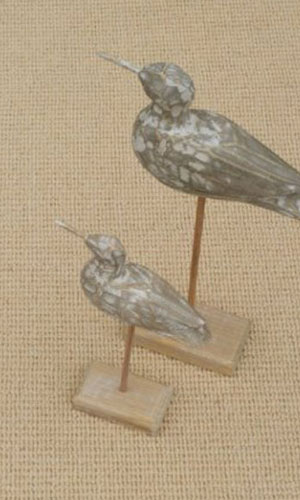 2. Victoria
In their own words:

"Beautifully crafted flooring"

Why? By Royal Appointment
Have you heard of a 'Royal Warrant'? They are issued to companies by (unsurprisingly) Royalty who have services provided by them - in the UK, The Queen, Prince Philip and Prince Charles can all issues them - noted holders include The Ritz Hotel, Waitrose and Twinnings Tea. And, because carpet has often been a sign of prestige, in 2013 the Queen awarded Victoria Carpets the Royal Warrant. They had provided service to her in the past - most notably at the Royal Wedding in 2011!

Backing Up
Victoria don't just think about the top of the carpet - they look at things from all sides and employ their own exclusive backing! Known as LOC-weave©, it is resilient, environmentally friendly and makes the carpet more resistant to flattening. Now that's the kind of back-up we could all do with!

Big Benefits
With Victoria, you don't just get a range of benefit - you get benefits of ranges! On their website they list the USPs of each range they provide, for example, their 'Co-Ordinates' carpets are ideal for underfloor heating, and their Sisal Weave range is moth resistant.





3. Crucial Trading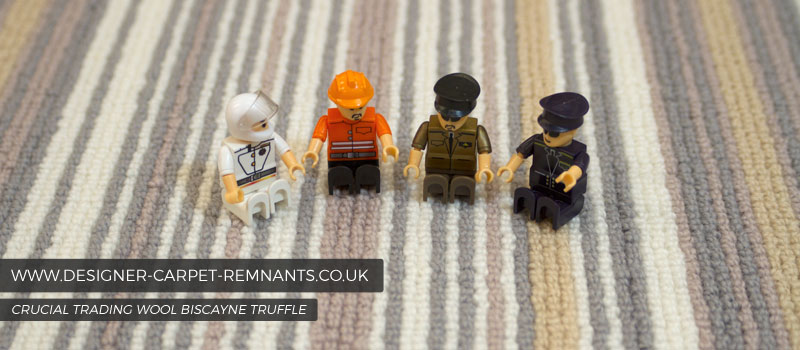 In their own words:
"Nobody knows natural floorcoverings like Crucial Trading"

Why? Nicely Natural...
Crucial Trading boasts a fantastic range of natural floorcoverings - we have already spoken about natural materials on this blog, and how they are becoming more and more popular for the modern house. Their expertise in natural fibres can't be beat and they have some fantastic weaves and patterns which really add something special to a room!

...and Wonderfully Wild!
Crucial Trading compliment their reserved and refined natural ranges with some incredibly colourful wool carpet, such as their striped 'Biscayne' and 'Fabulous' sets - if you've been following our photo competition, you'll know this latter is a top choice of ours for prizes, as it's so eye-catching!

Internationally Recognised Innovation
They're not just appreciated it the small worlds of carpets - Crucial Trading were also a finalist last year at the International Design Awards! They were beaten out by some worthy competition but their methods, products and skill were all took them far, and we wish them all the best for this year!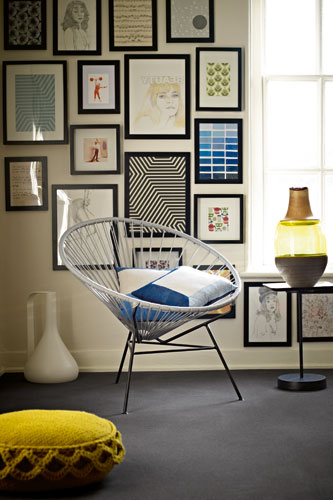 4. Westex


In their own words:

"We combine excellence in innovation, performance and design"

Why? Ultimate Protection
Westex pull out all the stops to make sure that their carpets are protected against all possible wear and tear. Every one of them goes through their own stain-guarding process, which protects the carpet fibres from absorbing spills, making cleanup much easier. They are also moth-proof, dust-mite proof and mould-proof - all of these make Westex a very smart investment!

A Special Blend
You may recall we previously wrote a blog about Wool vs Manmade carpet, and mentioned that some manufacturers blend manmade fibres with wool for a combination of luxurious softness and durability - Westex is one of these companies. The majority of their carpets use an 80% wool 20% nylon mix to create a fantastic finish which will last and last!

A Rainbow Of Colour
This is Westex's big claim to fame - they were originally founded by a Master Dyer to provide more variety of colours, and to this day they provide an unmatched range of shades and hues. Customers can even order a specially dyed, unique carpet to match a specific colour - needless to say, that comes with a bit of a price tag!




5. Kersaint Cobb
In their own words:
"Our selection reflects the variety and beauty of the natural world in which we live"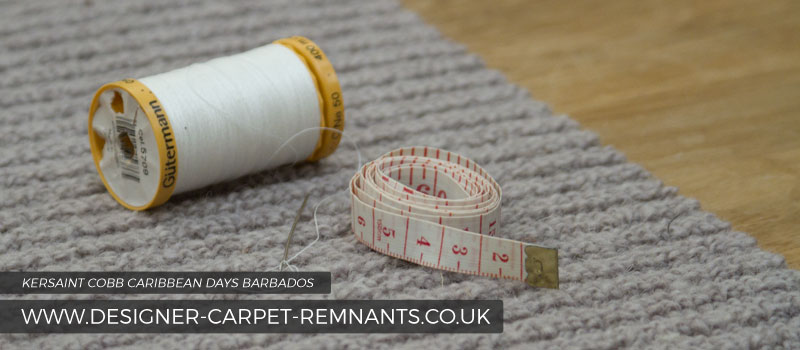 Why? Only The Finest Ingredients
Kersaint Cobb take the same attitude with their materials that top chefs do with flavours - where the Heston Blumenthals of the world would add a handful of Japanese Kombu to a dish for that perfect taste, Kersaint Cobb seek out the finest wool from New Zealand to jute from Bangladesh and Sisal from Africa. This kind of attention to detail means their products are not only very high quality but all have unique character.

Exclusive New Material
They are experts in both wool and natural carpets, but that's not all! Kersaint Cobb have recently created a new fabric for their 'C-silk Range - this manmade fibre promises the softness and luxury of silk combined with hard-wearing, water-resistant properties not seen in normal artificial silks. We will be stocking it soon, so keep an eye out for that!

Not only that, but Kersaint Cobb are very active and friendly on social media - check out their twitter!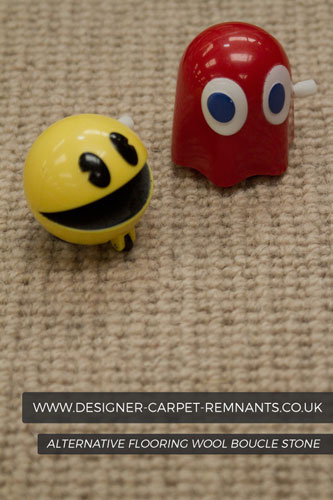 6. Alternative Flooring
In their own words:
"We have that spark of curiosity that inspires flooring to be different!"

Why?
It's a 'Coolbrand'
Alternative Flooring is the first flooring company to be awarded a 'Coolbrand' award meaning it has been approved by the council of cool-hunters from around the world - their quirky, positive, innovative approach to creating carpet is also backed up with real expertise and experience, so it's not just the ideas that are solid, the product is too!

A Super Selection
When it comes to variety and scope, Alternative Flooring are easily ahead of the game - they have 14 natural ranges and an astonishing 43 wool ranges - with choice like that, you're bound to find something perfect for your home!

Eco-Friendly Carpet
Like Brintons, Alternative Flooring have an eye to the planet - their 'Barefoot' collection is 100% natural wool, hand-woven and un-dyed, making them not only gorgeous and soft but also environmentally sound.


Well, we hope we've explained why we like these great brands - but now it's time to find out if you do to! To help you along the way, remember that you can order a free sample of any of our remnants - just click on the product you're interested in, and hit the 'order a sample' button! You can have up to four, so there's plenty of choice. Thanks for reading and until next time, all the best!


Tweet