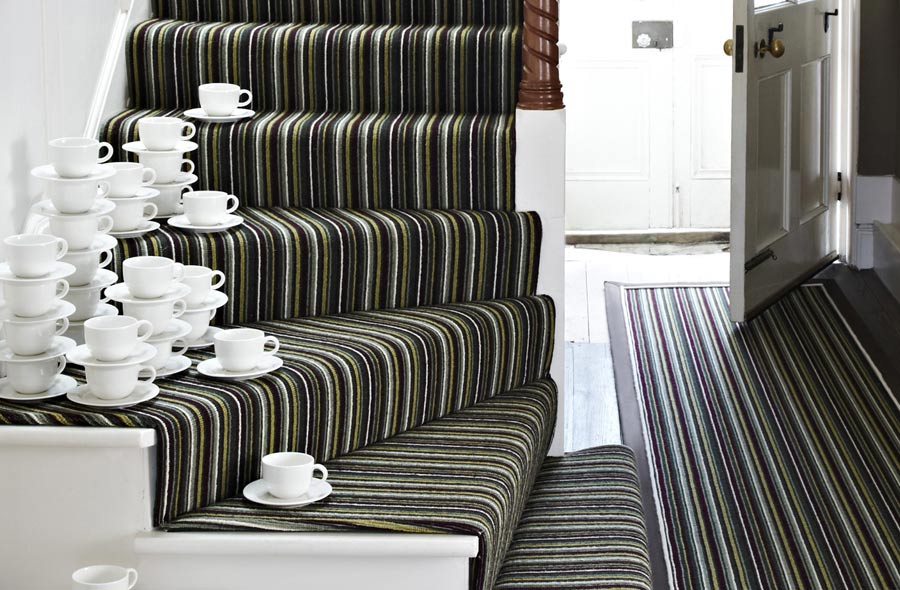 STAIRS LANDING

CARPET

REMNANTS
Of all the areas in the house, your stairs and landing with receive the highest foot traffic. This is especially true in family homes, so it is vital to get a carpet which will stand up to this level of punishment and still look its best! For this reason we would recommend carpet designed for 'Heavy Domestic Use'.
Brand: Westex
Westex carpets have a dense pile and most are made with an 80% wool 20% nylon blend, which is springy and resistant to flattening. They even come pre-treated against stains so you won't need to add Stainguard to ensure they stay looking their best, even in high-traffic areas.
Type: Sisal
If you want something a bit different, you could try a sisal carpet - sisal is naturally hardwearing and tough, and is also chic and stylish too!
Type: Loop
Loop carpets, particularly pure wool loops like those made by Crucial Trading and Alternative Flooring, are some of the most hardwearing around - both the construction and the material make them ideal for a long-lasting carpet on stairs and landing.