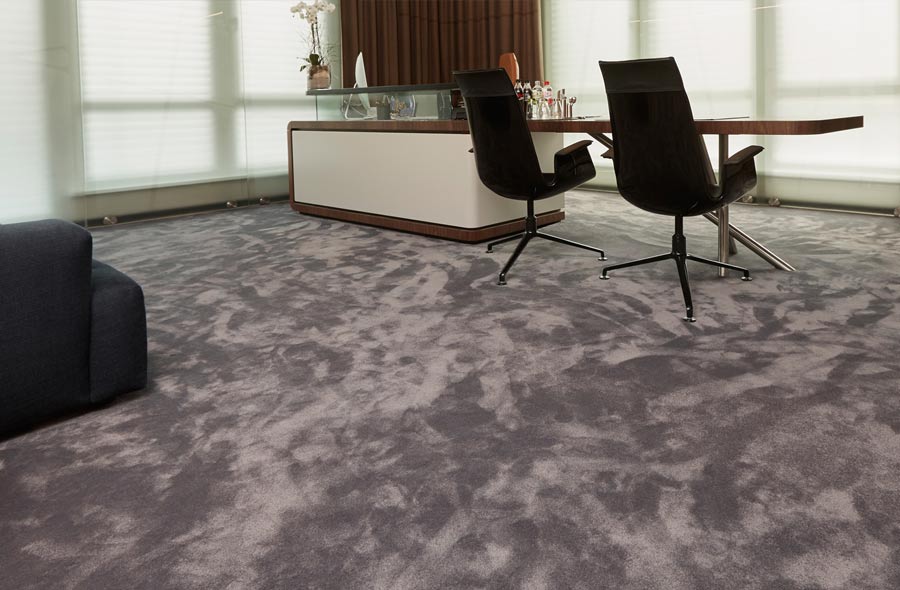 It can be tricky to choose the ideal carpet for an office; on the one hand, it won't get a lot of foot traffic - on the other, wheeled chairs and heavy desks can cause issues for softer carpets. Plus, even if your office is at your home, you'll want to create an environment which feels professional - below are some ideas to help you...
Colour: Grey
Grey carpet is becoming more and more popular both in domestic and commercial environments, and it is easy to see why - it creates an instant air of professionalism and style without any of the circa 1970s grimness which can be associated with the word 'office' - check out our range of grey carpets here.
Bespoke Rugs
You can avoid the issue of wall-to-wall carpeting for the office with an area rug around your desk (or desks) - search in remnants or try out our rug-builder to see all our options, and get yourself something unique for the office.
Type: Sisal
If you want something a bit different, you could try a sisal carpet - sisal is naturally hardwearing and tough, and is also chic and stylish too!