faq / our services / navigating 10
Which way are your images displayed?
We always display our images with length being vertical and width being horizontal, like this: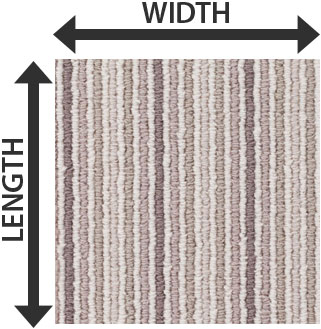 This guarantees that all our striped and patterned products will appear in a consistent way and let you know exactly what you're getting!
For example, most striped products such as Alternative Flooring Rock N Roll and Crucial Trading Mississippi have vertical (length-ways) stripes, whereas some have horizontal stripes!