faq / our services / navigating 05
How can I order a sample?
We offer free samples of nearly all our carpets and remnants, and you can request up to four per order!.
First, simply go to the product page of the item you are interested in - then click the 'Free Sample' button on the right hand side of the screen: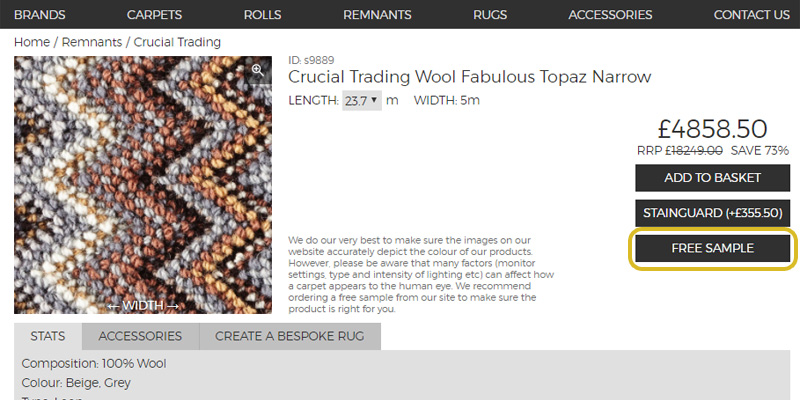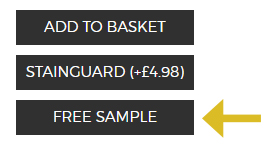 If you wish to order further samples, simply click the back button on your browser or follow any of the links on the site - the website will save your information until you close your browser, so you can fill in your details first and add more samples later!
If you want to order more samples, it's best not to open new browser tab as this will create a new sample order.
NB: If you wish to request a sample of a carpet but cannot do it through the website then get in touch via phone or e-mail and we will arrange one for you.