Behind The Brand - Riviera
By Jim (09/02/2018)
NB: As of 03/07/18, we are no longer able to sell Riveria products in the carpet section of our website. Links have been changed to reflect this. However, we still provide a good selection of them as remnants and if you are looking for a specific product you can always get in touch!
Hello again! Last week we did a little blog about one of our favourite brands, Crucial Trading - they have been working with us for quite some time, so in this entry we'd like to talk about a brand who have just joined us - Riviera!
So without further ado, let's find out a little more about them...



Riviera Wool Carnaby Street Garnet Stair Runner - Image © Designer Carpet
The Company
Riviera - full name Riviera Home UK - are a subsidiary of Riviera Home Furnishings, an Indian company who have been supplying to the UK for many years.
They began trading in 1978, founded by the Singla family, who sold cotton fabric and handwoven wool blankets from their shop in Panipat. This city is famous for its textiles - it's even known as 'The City Of Weavers'.
Six years later, the family-owned business (now in its third generation) decided to begin exporting their goods - a bold step, given that up until then they had been exclusively providing to the domestic market.
They kept up the focus on hand-made products, such as throws and bathmats, and many of the carpets supplied by Riviera Home UK are still hand-woven or made on traditional looms.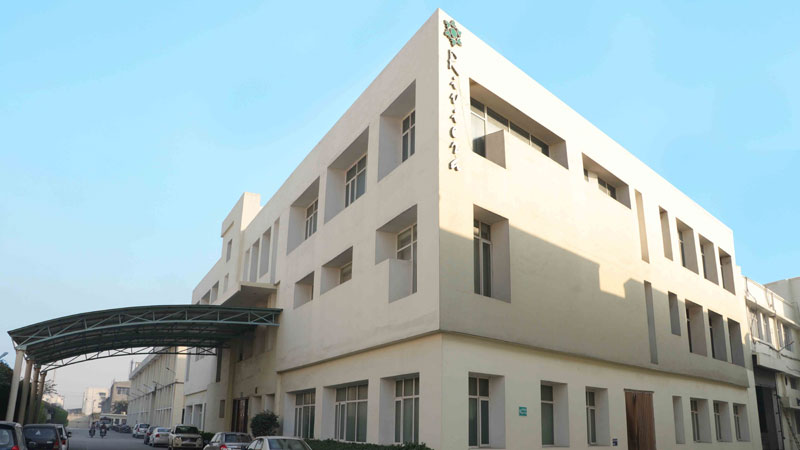 Riviera Factory, Panipat - Image © Riviera Home Furnishings
In 2011, the UK part of the company was incorporated, and soon after they opened a 5,000 square foot (that's 465 square meters for you folks who like metric!) warehouse near - you guessed it - Kidderminster!
With a new team specifically for the UK they are ready to do some serious business; with communication to and from their factories in India, they promise that stock will always be available on their most popular carpets, allowing them to be delivered lightning fast!
The Philosophy
Riviera have a very strong philosophy - one of their primary drivers is sustainability, a hot-button topic now but one the company have been following since day one.
Panipat is a city with many pollution issues due to the huge presence of the textile industry, and Riviera take their responsibility to the local and global environment very seriously.
They conserve water (a precious resource, especially in the semi-arid region where the products are made) using 'zero liquid discharge technology' which allows they to re-use up to 70% of their water.



Some Certifications Riviera Hold - All Images © Their Respective Owners
The also ensure that the chemicals they use are safe for people and for the planet, and use recycled textiles along with their high-quality natural fibres.
Social responsibility is also key to the business, with health and safety, multiple benefits and a transparent wage policy all making both the Indian and UK branches a great place to work!
They have numerous accolades and certifications for various organisations, such as the Confidence In Textiles label from OEKO-TEX® , which ensures that their products are free from harmful substances. Many of their products also meet the standard for the Global Organic Textile Initiative, which requires the use of at least 70% organic fibres.
The Products
Riviera Home Furnishings describe their vision as 'to constantly delight our customers by providing excellent quality products', using a fusion of traditional and modern methods - and they have certainly passed this on to their UK branch! They supply several different types of carpet - tufted, flatweave and handwoven wiltons; here are some examples of each...
Wool Burford
(Tufted Loop)
Wool Burford is the thickest and softest of all Riviera's wool carpets, available in nine different colours, including this, the deliciously dark-chocolate coloured 'Mother Earth'.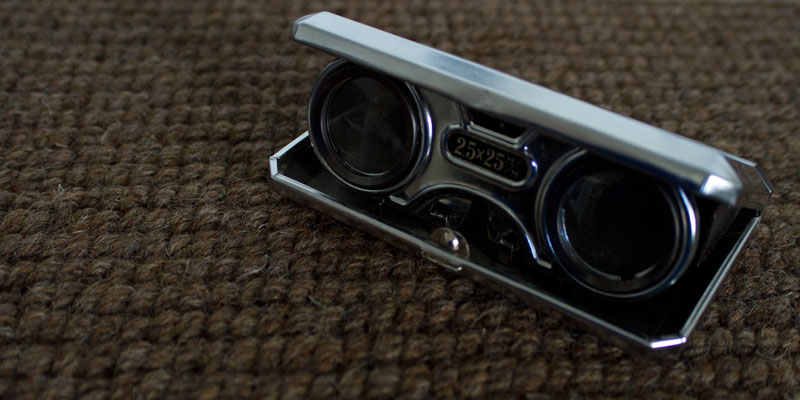 Riviera Wool Burford Mother Earth- Image © Designer Carpet
It's a chunky, pure wool loop which not only feels sumptuous (ideal for bedrooms and lounges!) but is tough enough for any area of the house.
Riviera's tufted carpets also include the vibrant Henley, which mixes braided Viscose and pure New-Zealand wool, and the striking stripe Carnaby Street, pictured at the top of this blog!
Wool Milano
(Flat-weave)
Riviera's flat-weave carpets are made on WIlton looms, and are truly unique products in today's market - Milano is constructed to resemble a tweed weave, but sticks to a natural, calming colour palette so it isn't too over-powering to look at, like the Tartufo colour here - named, incidentally, after an Italian ice cream with syrup in the middle!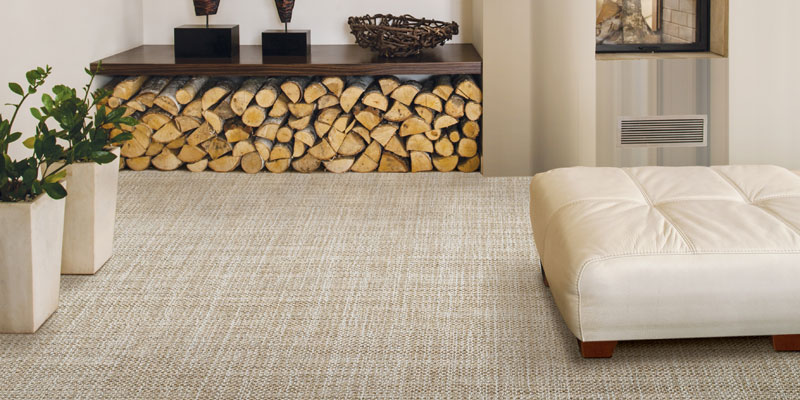 Riviera Wool Milano Tartufo - Image © Riviera Home UK
Due to being flat-weaves, both the Milano range and its close cousin the Florence range are extremely hard-wearing, but they are also very soft and a pleasure to walk on.
(Hand-Loom Wilton)
Riviera is proud to say their wilton carpets are woven by experts whose skills have been passed down from generation to generation - like the Elegance range pictured here (now sadly discontinued but available in our remnants section) they are all made on hand operated looms.
Elegance is made with wool and Tencel, a branded type of viscose which is manufactured in an environmentally friendly manner, again reinforcing Riviera's commitment to sustainability. The two fibres together make the carpet eye-catching and exclusive, and a thick, soft pile makes it even more luxurious.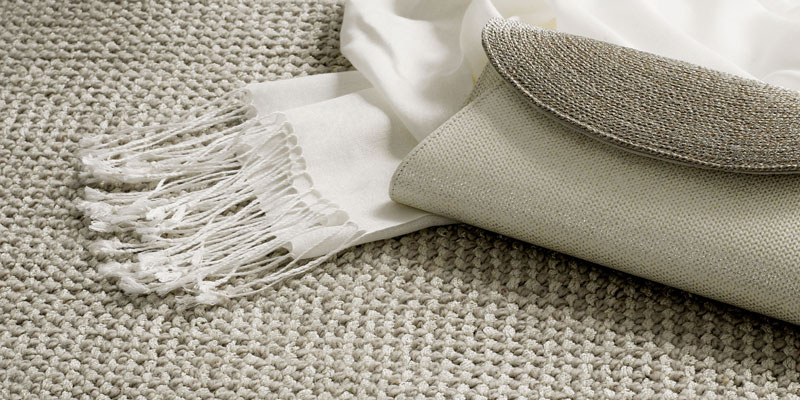 Riviera Elegance Natural Calico - Image © Riviera Home UK
As you can see, we are very happy to have Riviera on board - the company has a great attitude and produces amazing products which are a pleasure to share with you. If you have any questions on these or any of our products do get in touch or check out the FAQ.
Until next time!